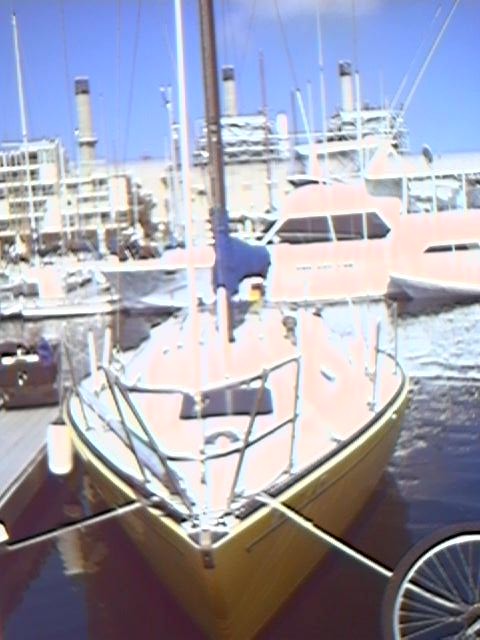 Welcome to Yellow Jacket's CyberSlip!
Extra, Extra, check the new starting rules!!!! click Racing Rules for complete information!
Yellow Jacket is a San Juan 30, designed by Bruce Kirby and built by the Clark Boat Company in the 70's.
It's physical slip is at King Harbor Marina, 33°50.4'N - 118°23.7'W, in Redondo Beach, California.
If you have any questions please feel free to contact us at nuno@yellowjacket.org
This page was last updated on 10/17/01.